Introduction
Oh, là, là, mighty France. The land of romance, wine, literature, and poetry. Also, the land of heaven-touching Alps and embezzling rivieras. The land of millions of love stories, cultural, historical, and artistic heritage, alongside its mouthwatering cuisine, appealing climate, and millions of years of worthy development. Yes, we're talking about France, the dream destination for thousands of travelers, nomads, and tourists. And while it's hard to resist the temptation of French glamour and chicness, the good news is that you no longer have to. Digital nomad France gives people opportunity to live and work in the country.
There are several ways you can secure a French working visa to enjoy the smell of freshly baked baguettes and the taste of Bordeaux's finest wine right from your French-styled balcony overlooking the narrow, cobble-stoned street of French paradise.
In this article, we'll unfold some of the most important aspects of getting a work permit in France, review some of the alternatives and discuss which one can be the best option for you. So, get comfortable on your couch, and let's dive into the waves of simplified bureaucratic procedures for your better future.
Does France Have Digital Nomad Visa?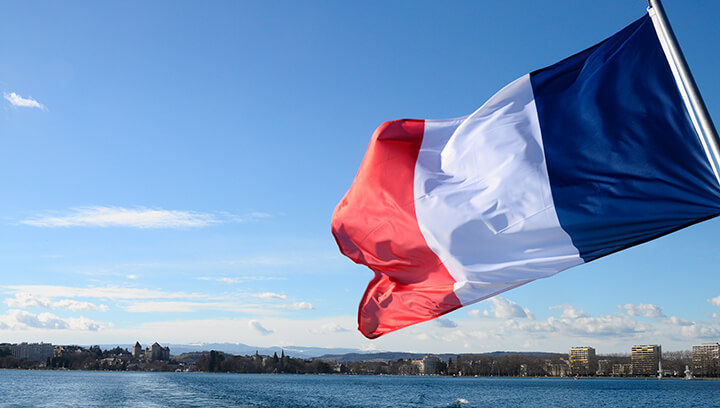 Unlike many other European states (ex: Italy; Spain; Cyprus; Estonia; Romania), France doesn't have a formal framework for digital nomads nor provide a digital nomad visa for non-EU/EEA citizens. EU/EEA citizens can legally work in France for an indefinite time, thanks to the perks and benefits of the Schengen Agreement. However, for non-EU/EEA, it's a little bit tricky since residing in France on behalf of a French tourist visa or visa-free stay while working as a digital nomad for a French or other international company is illegal.
Before visiting France, make sure that you are aware of all the latest travel regulations. The Europe Travel Information and Authorization System (ETIAS) is a digital system designed by the EU that will track visitors from countries that are not currently required to use visa for entry into the Schengen Area. ETIAS has it's requirements, that every tourist must follow. It will protect the safety and security of visitors and citizens of each country by reviewing papers submitted as part of the application and then checking the information provided with existing databases.
While there are still no talks or discussions in the French legislative system for developing a unique, beneficial framework for digital nomads all around the world, there are some alternative visas you can consider applying for before moving to France.
Entrepreneur/Independent Professional Visa
This visa is for foreign nationals who wish to establish or participate in a French commercial, industrial, or artisanal activity. Please note that if your training or profession is regulated, you must meet specific qualifications and diplomas.
An entrepreneur/Independent Professional visa will give you the equivalent of a residence permit, valid for 12 months, with the possibility to extend it further to four years. You must pay approximately €325 (€100 goes to the French consulate, €200 goes to the French Immigration office as a tax, and €25 is for a residence permit card).
Talent Visa for "Artistic and Cultural Occupation"
This is an excellent possibility for those employed or self-employed artists who participate in a performance or production on the territory of France for at least three months. To apply for this visa, you'll need the documents proving that you're an artist, creator, or author of a literary work in your citizenship country or France.
While this is a fantastic possibility for all the non-EU/EEA artists and performers, there are several essential requirements you must comply with. First, at least 51% of your total income (with the minimum threshold of €1,122) should come from artistic performances and activities.
You'll be issued a residence permit for 12 months and can switch it to the actual residence permit card for four years. The fees for this type of visa are the same as for the entrepreneur/professional visa.
Other Legal Employment Options in France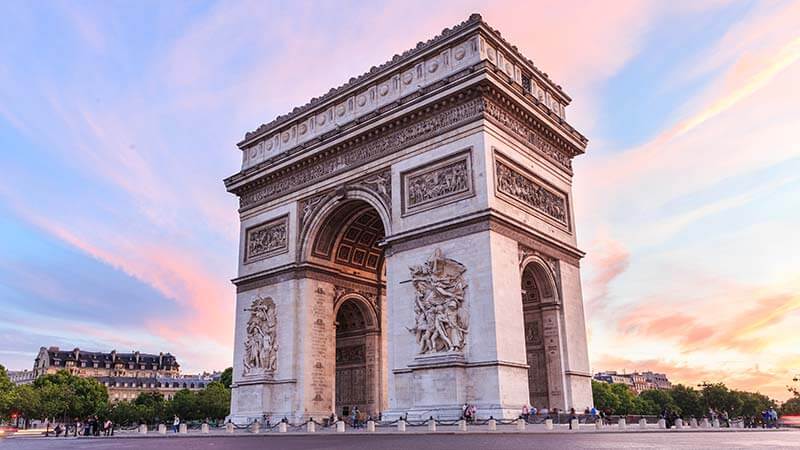 The Talent Passport is for young and talented employees hired by a French company for at least three months, having a minimum annual salary of €34,627.
Intra-Company Transfer Residence Visa is a type of visa for those individuals working at an international company, asking for a transfer to the company's French branch. You're entitled to this visa only if your company sends you to France as a senior manager, expert, or supervisor.
European Union Blue Card is an EU-sanctioned work permit for educated and highly-skilled third-country nationals, providing them the rights and eligibility to work for European companies, apply for temporary/permanent residence permit cards, and eventually, EU citizenship.
As mentioned above, ETIAS will play a huge role in traveling starting from 2023. Therefore, it is not surprising that ETIAS France will be essential for US citizens visiting Europe after November 2023. To get this travel permit a traveler needs to submit an online application.
Digital Nomad Hotspots in France
France is one of the most digital-friendly countries in Europe, making it a hotspot for digital nomads who want to travel and work from anywhere. With its abundance of stunning landscapes and cultural attractions, digital nomads can find plenty of inspiring places to work in France. Whether you are looking for city life or rural tranquility, there is a digital nomad France hotspot in for everyone.
One of the most popular digital nomad hotspots in France is Paris. As France's capital and largest city, it's no surprise that digital nomads flock to this vibrant metropolis. From its chic cafes and artistic atmosphere to its vast array of cultural experiences, digital nomads can find plenty to keep them inspired in Paris.
Those looking for a more rural experience should look no further than the charming town of Annecy in the Northern Alps region. This picturesque mountain town is located on the banks of Lake Annecy and provides digital nomads with access to stunning hikes and outdoor activities while offering a tranquil work atmosphere.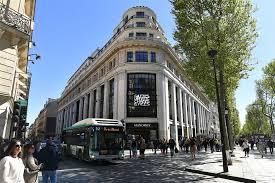 The southern city of Montpellier is another digital nomad hotspot in France. With its Mediterranean climate, vibrant culture, and buzzing nightlife, digital nomad France, can find plenty to keep them entertained while they work. The nearby beaches provide digital nomads with the perfect escape from their office chairs.
Lastly, digital nomads looking for a unique experience should consider the city of Strasbourg. This charming city offers digital nomads access to an impressive selection of French and German cuisines and various cultural attractions. Strasbourg is also home to the European Parliament, and digital nomads can explore the nearby neighborhoods for a unique digital nomad experience.
Cost of Living in France as a Digital Nomad
Living in France as a digital nomad is an increasingly popular choice for digital nomads worldwide. From the rolling hills of Provence to the buzzing urban life of Paris, digital nomads can drawn to France's unique culture and way of life. But when considering your digital nomad destination, one crucial factor is the cost of living.
In France, digital nomads will find that their costs vary greatly depending on where they live. City prices in Paris and other major French cities like Lyon and Marseille tend to be higher than those of smaller towns and villages. You'll need approximately €1200-1500 to get a studio in major French cities.
Food is also a significant expense, although digital nomads will find that prices vary greatly depending on where they eat. Eating out in French restaurants can be expensive, but digital nomads can save money by shopping at local markets or choosing cheaper fast food options. All in all, you must consider having about €400-500 on food and groceries.
Transportation is another crucial factor to consider. France's public transportation systems are well-developed, and digital nomads can save money by taking advantage of their affordable fares. For digital nomads who prefer to drive, petrol prices in France are higher than in other European countries. It's estimated that an individual needs €80 for a monthly pass.
Overall, digital nomads will find that the cost of living in France is generally higher than in other digital nomad France destinations. However, with careful budgeting and intelligent spending, digital nomads can still find ways to save money. With its unique culture, beautiful landscapes, and vibrant cities, digital nomads moving to France will be well-rewarded for their efforts.