www.etiasfrance.org is the best resource for U.S. travelers visiting France. What is ETIAS? It is a way to quickly and easily find unbiased news and updates related to the European Travel Information and Authorization System (ETIAS).

Get notified when ETIAS is mandatory


Start ETIAS Application online


Receive ETIAS confirmation

Prior to now, U.S. citizens visiting France struggled to find reliable and up-to-date information on ETIAS France. Our goal has always been to ensure that www.etiasfrance.org is the most trustworthy global source of ETIAS information and communication.
Since the time we started this site, we have been committed to keeping up with all ETIAS updates and upcoming deadlines. We are excited to announce that we are currently contending for becoming the more reliable source of data for citizens of the United States.
Our accompanying content provides information about ETIAS for France rules as well as the application procedures for U.S. travelers planning to visit France.Our website provides any and all information necessary to complete the application process. Because we are unaffiliated with any and all governmental agencies, as well as the European Union, you can trust that our site is completely unbiased.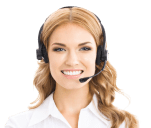 Get notified when ETIAS becomes mandatory
Check the latest news about travel requirements in Europe
Can't find the answers you're looking for?
Reach out to our customer support team.
You can use your ETIAS Visa Waiver for France up to three years from its date of issue, or until your passport expires, whichever date comes first. Remember that your verified ETIAS can only ever be linked to one passport. You will not be permitted to link it to a new passport. If your passport expires, you will have re-register for ETIAS by filling out a new application.
You must fill out an ETIAS application by providing all the essential information it asks for, a process which will only take a few minutes. Once your application has been received, your registration will be processed and analyzed. The information you provide will be checked and compared with existing databases. A notification confirming your application's acceptance or rejection will be sent to the email address you provide in the application form.
Starting in 2024, you will be required to complete an ETIAS application to travel to France, as well as any other country in the Schengen Area. The online registration process provides a new level of security by checking applicants' criminal histories, along with some other personal information, to detect potential threats to both citizens and travelers in the Schengen Area.