European Travel Information and Authorization System
ETIAS France Application for US citizens
November 2024 is the official launch date of the ETIAS France application system. It will cover 60 visa-exempt countries participating in the European visa liberalization program. This includes citizens of the United States. You can find a detailed guide on how to apply for ETIAS and what you will need for it.

Get notified when ETIAS is mandatory


Start ETIAS Application online


Receive ETIAS confirmation


What is ETIAS France application?
ETIAS visa waiver system is very like the US ESTA program. It is an electronic system for travel and information authorization. The purpose of ETIAS is to keep track of visitors to the Schengen area from visa-exempt countries. European visa liberalisation program includes 60 countries.
Currently, citizens of those countries do not need visa or online application. But, in November 2024, ETIAS France Application will be a mandatory requirement to travel to Europe.
Once granted, permission to remain in Europe will be valid for 90 days. ETIAS is France Application for short-term travel only. You cannot work or live long-term in Europe with ETIAS France. If you need to stay over 90 days in Europe or have a job, you need to apply for a Schengen visa instead.
ETIAS will allow
multiple
entries. The permit will cover all Schengen zone member countries. You do not need to carry the physical visa waiver. It will be
electronically
linked to your biometric passport.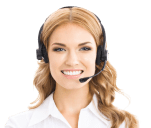 Get notified when ETIAS becomes mandatory
Check the latest news about travel requirements in Europe
What U.S. Citizens Should Know Before Traveling to France
Completing your ETIAS France application online is a quick and straightforward process. It will take less than 10 minutes, and you will only need a valid travel document to fill out your application. You may use the ETIAS visa waiver for france for up to three years of its date of issue. You will only need one ETIAS visa to cover any trips you take within its validity period. While the U.S. ESTA is valid for only 2 years, your approved ETIAS will be active for 3 years. Several databases will be used to cross-check the information provided by ETIAS applicants. Two databases used by the Schengen security system to control border access are Interpol and Europol. ...

Obtaining an ETIAS visa usually only includes the simple steps outlined. Yet, unusual circumstances may need that some applications follow different procedures. A failed ETIAS application could ask for extra documents or an interview. While most applications will process automatically, suspicious ones will go through manual checks.
Read More