Covid 19 Travel Requirements for Visiting France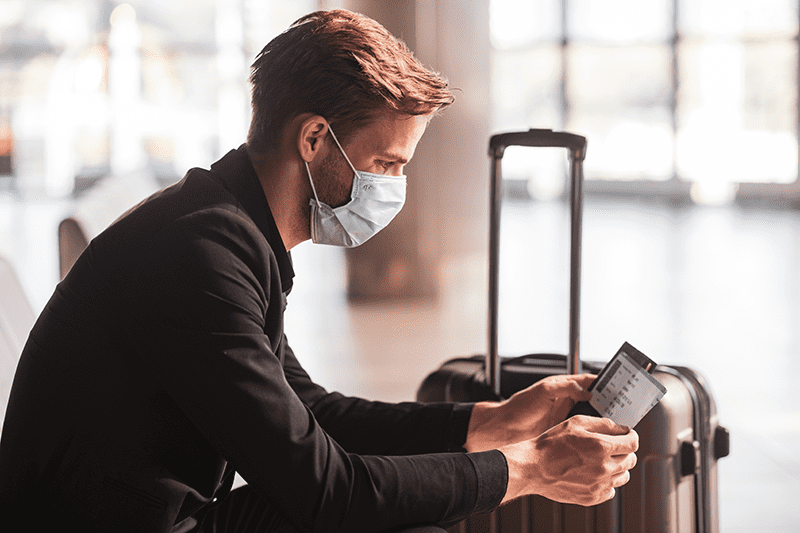 Based on their infection rates, France presently divides the world into two categories:
As a result, not all travelers are required to follow the same procedures when arriving in France.
Green Countries
According to the French Government, the green currently contains all EU/EEA countries. Most third countries, even those on the continents of America and Africa, are also included on the green list.
Travelers from countries on the green list are allowed to enter the country without restrictions as long as they have one of the relevant documents. No restrictions apply when visiting France from a nation or territory on the green list. According to the Ministry's statement, travelers to France do not need a convincing cause.
Travelers arriving in France from a green country must provide a vaccination certificate or recovery certificate. Those who do not have any of these papers can enter France without restriction by showing a PCR test result taken 72 hours before entry or a fast antigen test taken 48 hours prior to admission.
Only people over the age of 12 are subject to these rules. Children under the age of 12 are excluded from all admission regulations, which means they are not required to have a certificate to enter.
Orange Countries
Travelers from the orange-listed nations, on the other hand, are subject to slightly tighter requirements, according to the Ministry.
Fully vaccinated visitors arriving in France from a country on the orange list must show confirmation of vaccination also a written statement evidencing the absence of any severe symptoms and interaction with a confirmed COVID-19 case.
Those who have not been immunized against the virus must undergo testing and sign a sworn statement before entering France. Travelers who have already got a booster shot, regardless of their place of origin, are likewise allowed to enter France without restrictions.
A vaccination pass is valid in France if it shows that the holder received primary immunization or obtained a booster shot within nine months.
On the other hand, a recovery pass is only recognized if it shows the holder has recovered from the infection within the last six months.
Which Countries have no restrictions?
Several EU/EEA nations have already repealed all entry restrictions, which include:
Norway
Denmark
Slovenia
Hungary
Czechia
Iceland
Ireland
Latvia
Poland
Romania
Sweden
Travelers can visit these nations without restrictions, regardless of whether or not they have been vaccinated.