Do US Citizens need a Vaccine Certificate to Travel to France?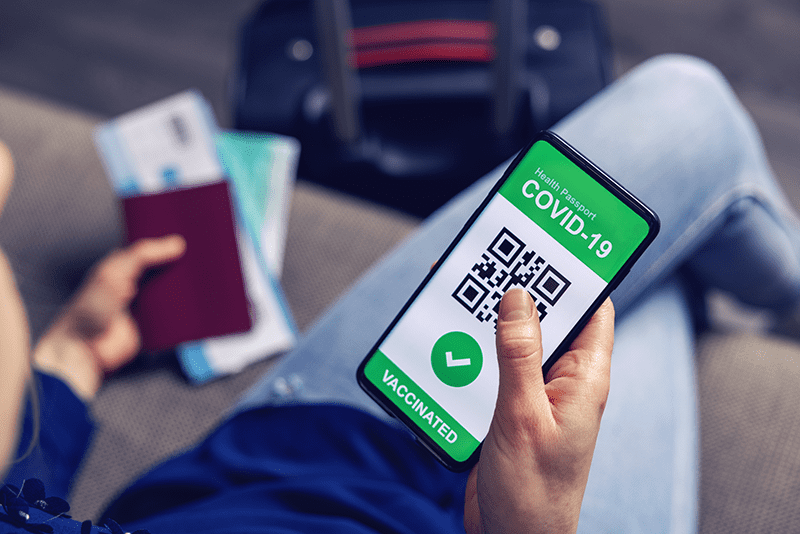 What Is a Travel Vaccine Certificate for Europe?
The EU Electronic COVID Certificate (DCC), often known as the "EU Green Pass" or "EU vaccination certificate," is an electronic document that certifies travelers as safe to travel throughout the European Union.
Getting vaccinated is unnecessary. There are other ways to obtain a DCC that allows the holder to travel. To be classified as low-risk for carrying COVID-19, an individual must meet at least one of three criteria:
You are vaccinated
Tested negative for Covid 19
You have recovered from the virus
Each Electronic COVID Certificate includes a unique QR code that must be scanned when entering an EU nation. Residents and citizens of EU member states are given EU Digital COVID Certificates.
Several European nations now recognize vaccine documentation issued in the United States as equivalents.
Is a Vaccine Certificate Required for Americans Traveling to Europe?
Some EU countries enable Americans to travel with a complete vaccination certificate. Travelers must ensure that their vaccination certificate satisfies all of the standards for the European state they intend to visit.
US citizens living in an EU country will require a DCC to bypass quarantine or other limitations when visiting another state in Europe. Arriving from the United States with a vaccine document could skip pre-departure testing and self-isolation upon arrival.
Americans considering a visit to Europe in 2022 should familiarize themselves with all of the EU's admission criteria for visitors from the United States.
Is it necessary for Americans to fill out a travel health application to visit the EU?
To enter EU countries, visitors from the United States must meet several other requirements.
Various EU member states require all tourists to fill out a mandatory travel health form prior to arriving in the country. This rule implies all citizens of the United States.
The following EU countries have a travel health application for US visitors:
France – requires a Pre-Travel Clearance
Austria – requires a Pre-Travel Clearance
Germany – requires an Online Registration on Entry
Greece – requires a Passenger Locator Form
Portugal – requires a Passenger Locator Card
Spain – requires a Health Control Form
Italy – requires a Passenger Locator Form
Travelers arriving from the United States must fill out a brief online form before entering the EU country in each circumstance.
They only need to enter biometric information (such as name, age, nationality, etc. ), contact information, and arrival and departure dates.
Visiting Europe from the United States during COVID-19
Several EU countries are now permitting citizens of the United States to visit with proof of complete immunization.
Although residents of the United States are permitted to pass the outer EU border, they may be subject to the following restrictions, depending on the country they are visiting:
Quarantine for up to 14 days upon arrival
Have a negative COVID-19 test result certificate.
Every EU member state has its own set of rules and regulations. Arriving travelers from the US should examine the entry criteria for the EU country they plan to visit and their own personal circumstances. During the coronavirus outbreak, travel insurance for Americans traveling to Europe is more critical than ever.